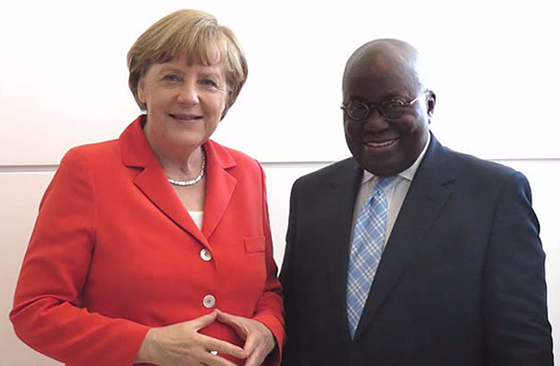 Ghana is one of the seven African countries to be signed on to a partnership agreement with the German G20 Presidency under its "G20 Africa Partnership" initiative.  The G20 Africa Partnership has been launched as part of efforts to enhance cooperation and sustainable economic development in Africa.
The partnership aims to support reliable financial frameworks in order to increase investment opportunities, push for a more sustainable infrastructure as well as create jobs and employment in African countries and thereby contribute to the AU Agenda 2063.
Ghana joined six other African countries signing up for the compact during the G20 Africa Conference in Berlin ahead of the G20 Summit in Hamburg next month. On the side-lines of the conference, Finance Minister Ken Ofori-Atta and the German Development Minister Gerd Müller signed declarations of intent for this compact.
The six other African beneficiaries of this compact includes Tunisia, Côte d'Ivoire, and Rwanda. The rest are Senegal, Morocco and Ethiopia.
The German government has made Africa one of the priorities of its G20 Presidency as it believes in Africa's great potential to make a global impact, with the G20 Africa Partnership aiming at creating a positive landscape for private investments especially in the area of renewable energy. The partnership is also expected to open up more opportunities for German companies to operate in Ghana.
Source: Diplomatic Call News Desk