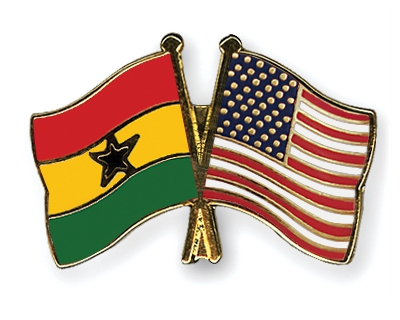 Ghana would host the Regional Border Security Seminar, aimed at sharing information border enhancements concepts and identify opportunities, for collaboration.
The seminar fixed for August 27-31, at the West Africa Regional Training Center, Accra, would involve security chiefs from Ghana, Togo, Cote D Ivoire, Burkina Faso Nigeria, Kenya and the United States of America (USA), would discuss issues that would improve the security of borders on the continent.
A statement signed by Mr. Osei Bonsu Dicskson, National Coordinator of Security Governance Initiative (SGI) and Chief Legal Advisor at the National Security Council Secretariat, copied to the GNA, said the regional character of the seminar demonstrates that, Ghana understands that, border security is inherently a regional issue, that requires multi-lateral cooperation and robust intelligence.
Mr. Joshua Kyeremeh, the National Security Coordinator is scheduled to deliver the keynote address during the seminar.
The statement added that, border security required information and intelligence sharing and use of appropriate information technology tools to achieve and maintain success.
It added that Africa, more than any other region of the world, is more positioned to exemplify best practices in border security and management, that are rooted on common development desires and respect of the unique conditions at its borders.
According to the statement, Ghana recognises the Economic Community of West Africa States (ECOWAS) protocols that affect borders, and endorses the principles of the Africa Union relating to integration, improved cross-border trade, safe and secure legitimate movement across borders.
It however noted that, it also supports the regional and global efforts to combat and deny transnational criminal organisations from exploiting the borders and cause harm to citizens of all nations.
The statement said the SGI approach is based on the recognition that sustainable solutions to security sector challenges require the vision and commitment of multiple stakeholders.
The statement said through SGI, the Government of Ghana established the National Boarder Security Technical Working Group to work with the US customs and Border Protection to address and resolve challenges.
It added that, the team has been able to take constructive steps towards achieving their goals. Among them developing and adopting an integrated approach to border management through unified collaborative and sustainable concept, enhance command presence at the border through better operations, coordination and communication, increased operational capacity of border agencies through improved professionalization, integrity and interagency cooperation.
Source: GNA