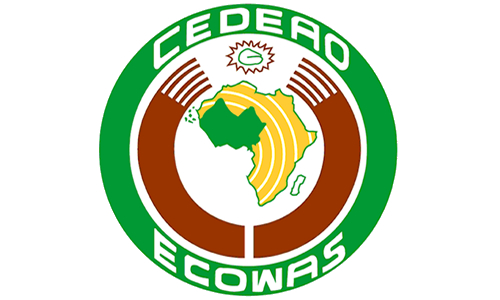 Low knowledge on ECOWAS Protocol on Free Movement, especially on the part of the populace and border officials is hampering smooth implementation of the policy across the sub region.
A study conducted by University of Ghana Centre for Migration Studies under its Migration and Development West Africa (MADE) Project also identified harassment of people crossing the borders and violation of migrants' rights at the borders.
The MADE West Africa project, aims to promote good governance of migration and mobility and protection of migrants; rights in the ECOWAS region was financed by the European Union in collaboration with the International Catholic Migration Commission, University of Ghana Centre for migration Studies (CMS), AFFORD based in United kingdom and FORIG, a France-based non-governmental organisation.
Professor Mariama Awumbila, Coordinator of the MADE West Africa Project, who said this at a two-day Inter-Regional Multi-Stakeholders' Workshop on ECOWAS Free Movement Protocol in Ghana, said other challenges has to do with improper harmonization of some National laws and ECOWAS laws .
The three-year project was to see how migration could be used to enhance development in West Africa Region.
She said project was developed around three key areas including how to facilitate free movement of people within the West Africa Region so that it could be used for development; enhancing the role of diaspora in West Africa's development, and the protection of migrants' rights.
Prof Awumbila said CMS part in the programme focusing more on the enhancement of free movement of the protocol as a tool for West Africa's development.
She noted that, that was basically because statistic showed that about 84 per cent of migrants move within West Africa region and rarely a small percentage get to Europe and North America.
She said the 84 per cent is a huge resource which when properly leveraged could be used for West Africa's development.
"ECOWAS in recognition of this, developed some protocols and policies to enhance free movement of persons and services, thus, creating a borderless West Africa region so that all people living there would become community citizens," she added.
"We are to look at the protocol and problems associated with implementation of the protocol and what can be done to reduce some of these challenges and gaps so that it can be used for development purposes," she added.
The Coordinator said they have done a survey to examine the gaps and challenges to the implementation of the ECOWAS Protocol on Free movement, with particular reference to Ghana and Sierra Leone.
She announced that the CMS had done an earlier study on the 15 member states of ECOWAS in 2012 and they only built on it by using the two countries.
"We talked to a range of people including the migrants themselves, government workers and NGOs and border officials and identified series of challenges and gaps affecting the implementation of the protocol," she said.
Prof Awumbila said "the research identified a lot of good things on the protocol; it as well identified quite challenges and gaps in the implementation of the policy".
She announced that they will launch 8000 Euro Seed Fund in early next month for Civil Society Organisations to develop action plans on free movement protocol.
The action plan will run for six months and the results will be presented at next year's Global Forum on Migration and development.
Dr Tony Luka Elumelu, the ECOWAS Head of Division, Free Movement and Migration, said international laws must respect the rights of migrants and called for fostering of integration through encouraging movement of persons and services.
He said records have showed that Africans are very receptive and it would depend on how "we develop our laws" and also build the capacity of the citizens to market them across the sub region.
He commended Ghana on its efforts in promoting free movement of its citizens and called on other state members to take the best models and institutionalized them.
Dr Elumelu said the media has a big role to play in educating the populace across the sub region on ECOWAS Protocol on Free Movement.
Professor Joseph Kofi Teye, Director of CMS and member of the research team, said free movement of people leads to transfer of skills, it widen the market and thereby contributing to remittance.
He said in 2015 alone remittances accounted for $4.9 billion and if mobility of persons and services are not encouraged, it would affect flow of remittances and transfer of skills.
He said free mobility also leads to migrants' led-investment and thereby reducing unemployment.
Prof Teye said people who argued that migrants are taking over their businesses, are only looking at one side of the coin because migrants are also creating jobs and reducing unemployment.
Source: GNA