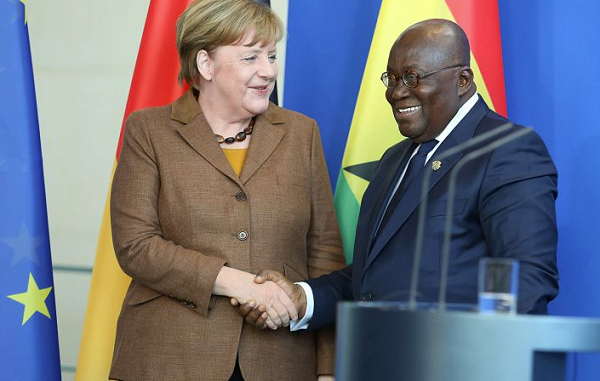 German Chancellor Angela Merkel plans to bring up illegal migration and create stronger economic ties with Senegal, Ghana and Nigeria during a trip to West Africa later this week.
"Africa has many conflicts, and some people are fleeing very, very difficult conditions. But we also know, on the other hand, that African countries could be a good market down the line. Other countries are already very active here," she said in a video published on Sunday.
The three countries face some high hurdles and have an important role to play in finding solutions to conflict in the region, said Merkel, adding, "We should especially support them when it comes to economic prospects."
It's important that investment conditions be as dependable as possible, as well as that German industry representatives also seize their chances to enter the African market, she added.
Merkel is set to leave for her three-day trip on Wednesday with a delegation of economic officials.
Source: dpa