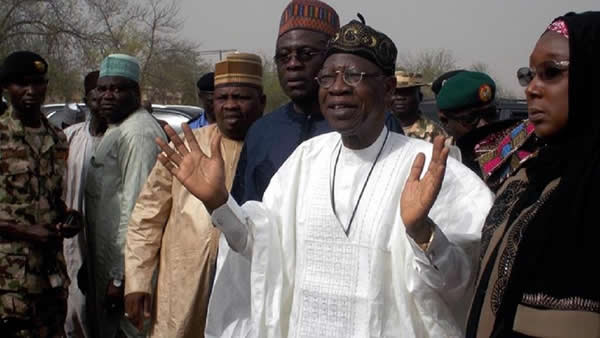 One hundred and ten girls remain unaccounted for following an attack on a school in the town of Dapchi in the northeastern Nigerian state of Yobe, the country's information ministry said on Sunday.
Insurgents believed to be from the Islamist militant group invaded the school on Monday and, out of 906 students, "110 have not been accounted for", information minister Lai Mohammed said in an emailed statement.
The minister added that the government has directed the police and civil defence authorities in Yobe State to immediately deploy their personnel to all the schools in the state in order to ensure the security and safety of the students and their staffers.
He added that government is working on many leads to locate the missing girls and return them safely to their parents.
"We're back here in Yobe as part of efforts to provide some succour to the parents of the girls, to let them know they're not alone & also to reassure them we will not rest until we've found the girls. We will carry the parents along on efforts we're making, " the minister addressing the parents of the missing girls.
Nigeria's President Muhammadu Buhari on Friday called the abduction of scores of girls from a school in the northeast by the Islamist militant group Boko Haram a national disaster.
Frustrated and angry parents of the missing girls have since announced plans to join the Bring Back Our Girls movement that was launched in 2014 when 270 girls were adbucted in the town of Chibok.
The United Nations Children's Fund (UNICEF) said the tragedy of the Chibok girls' abduction had not been forgotten and described the latest kidnapping as a "new horror".
It said more than 2,295 teachers hade been killed and almost 1,400 schools destroyed since the jihadist insurgency began in 2009.
Boko Haram, whose name roughly translates as "Western education is forbidden" in the Hausa language, is trying to create a state adhering to a strict interpretation of Islamic law.
Source: Africa News