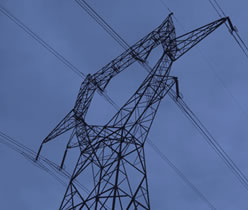 The Ministry of Energy and Ghana Investment Promotion Centre, have urged US energy firm Symbion Power to accelerate its 450 megawatt gas to electricity project.
They said this would ensure that at least the first 100 megawatts of power is available in early 2015 to help stem the recurring power shortfalls
A statement from the Ministry of Energy, said Mr Emmanuel Kofi Buah the sector Minister made the call to Paul Hinks, Chief Executive Officer of Symbion Power when the two held a meeting.
Mr Buah said Government would allocate land for the project to ensure that gas would be available for Symbion in time for commissioning.
He urged staff of the Ministry to work with the Electricity Company of Ghana to complete negotiations for the Power Purchase Agreement within one month to pave way for work to commence.
Mr Hinks said: We have already received proposals from gas turbine manufacturers and suppliers in the United States and we will begin negotiations for the plant and equipment soon. The aero-derivative type of power plant we will utilise can be built very quickly. We have extensive experience operating this equipment in Africa.
He explained that when a countrys economy reaches the stage that Ghana has, it needs to reduce its reliance on Development Finance Institutions such as the World Bank who provide large loans that must be paid back.
Mr Hinks said Power Africa does not burden countries with debt and the funds that go to the public sector from the US Agency for International Development and the Millennium Challenge Corporation are grants.
He said the private sector has to borrow money but that is quite normal for them.
The MOU we signed with Ghana during the UN General Assembly was the first we executed with a Power Africa country after Power Africa was launched in July 2013.
We have made a commitment to our government that we will invest at least .8 billion dollars of project costs into Africa in five years and by working with financial institutions and our own investors we intend to exceed this number.
It may sound like a lot of money but when you consider that the Ghana power plant will itself cost as much as $ 600 million you will see that it does not take many projects to achieve our target, the Symbion boss added.
Symbion is well known for being a company that gives a lot back to the communities where it operates. In fact I will say that on a percentage of revenue basis we probably do considerably more than most companies and we are creative.
In East Africa we are building a football academy in partnership with UK Premier League side Sunderland FC. It will teach academic skills as well as football. We have done other things such as creating our own academic school in rural Tanzania. We will be applying the same approach in Ghana, Mr Hinks said.
Source: GNA