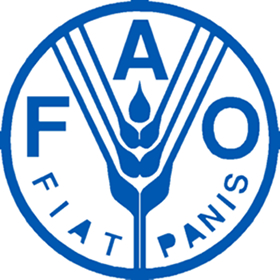 The 7th Food and Agriculture Organization (FAO) West Africa Multi-disciplinary and Management Teams meeting opened in Akosombo on Tuesday.
The three-day summit is to call various partners to strategies and strengthen the partnerships for agricultural growth and ending hunger by 2025 in the sub-region.
In a statement signed by Mr. Fernando Salinas, West Africa Team Leader and issued to the Ghana News Agency said that the West African sub-region is home to over 320 million people representing 37.1 percent of the whole Sub-Saharan Africa population.
It added that about 72 to 93 percent of the populations in more than half of the 15 countries in the sub-region are classified as low incomes using the Multidimensional Poverty.
According to the statement the FAO activity for West Africa, under the main theme of FAO Renewed Partnership for Sustainable Agricultural Development and Building Resilience in West Africa, has brought stakeholders together including FAO Representatives from the 15 countries in the sub-region, the Economic Community of West Africa States (ECOWAS).
It said that the Permanent Interstate Committee for Drought Control in the Sahel (CILSS), the Forum for Agricultural Research in Africa (FARA), and non-State actors, to deliberate on progress made so far on FAO interventions and agree on priority areas for 2014.
Mr. Clement Kofi Humado, Minister of Food and Agriculture in a speech read on his behalf, said that Ghana's achievements in the agricultural front have not been without the support from FAO and its partners.
He said the subject areas the firm belief that our collaboration with FAO towards improving the agriculture sector productivity, fighting malnutrition and hunger will continue and deepen in the years ahead", he added.
He said productive agriculture sector can spar socio-economic development and take many of our deprived populations out of extreme poverty, and therefore has become a priority sector for us here in Ghana.
He added that in West Africa, FAO is working closely with partner organizations on several initiatives towards ending hunger in the sub-region.
These initiatives include, the Global Alliance for Resilience in the Sahel and West Africa (AGIR), the ECOWAS Zero Hunger Initiative project, and the implementation of the declaration of Nouakchott on supporting pastoral communities in the Sahel.
Mr. Bukar Tijani, FAO Assistant Director-General and Regional Representative for Africa, pointed out that on 1 July 2013, in Addis Ababa, Ethiopia, Heads of State and Government of African Union Member States, together with representatives of international organizations.
Civil society organizations, private sector, cooperatives, farmers, youths, academia and other partners unanimously adopted a Declaration to end hunger in Africa by 2025.
He added that this has implications for West Africa, home to more than a third of sub-Saharan Africa population, majority of who are poor.
"We need to strategies to ensure that ending hunger by 2025 happens" he added.
Mr. Tijani said the FAO are partnering with several organizations including the African Union, ECOWAS and Non-state Actors to achieve this goal.
Source: GNA