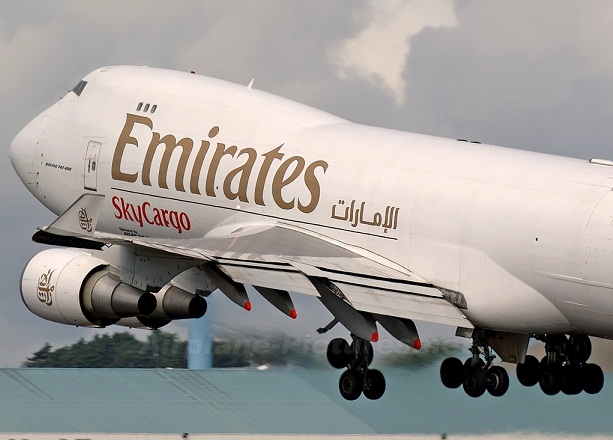 Emirates SkyCargo, the freight division of Emirates, has added Mexico City and Atlanta to its flight schedule.
This further expands its freighter network to more than 50 destinations around the world.
According to a statement issued to the GNA, the once-a-week service to Mexico City starts in Dubai with a stop en route to Frankfurt, will now have a scheduled stop in Frankfurt, and on the return leg, stop at Copenhagen.
This multi-stop service provides customers with the additional benefit to move cargo between these cities.
On both routes, Emirates SkyCargo uses its Boeing 777 Freighter aircraft, which is capable of carrying 103 tonnes of cargo, and with its main deck being the widest of any freighter aircraft, it is able to uplift outsized cargo and carry larger consignments.
Nabil Sultan, Emirates Divisional Senior Vice President, Cargo stated: The recent introduction of freighter services to Mexico City and Atlanta is part of Emirates SkyCargos continued expansion of our route network to offer customers new trade and business opportunities across the world.
Both cities are major cargo destinations, with Mexico City being one of the largest manufacturing hubs in Latin America, while Atlanta ranks tenth among North American airports in terms of cargo volume."
Our freighters give us the flexibility to create new trade lanes and opportunities for our customers. This, coupled with the belly-hold cargo capacity of our passenger fleet and growing worldwide network, gives Emirates SkyCargo huge capacity and global reach across six continents, he added.
Imports into Mexico City include general cargo, pharmaceuticals, textiles, apparel, machinery and electronic parts, with its exports being mainly general cargo, pharmaceuticals, automotive and ship parts.
Goods moving into Atlanta are mainly general cargo, textiles, apparel, footwear and leather goods, while its exports across the Emirates network include general cargo, construction equipment, machinery, electrical and electronic equipment and products.
Emirates SkyCargo has a fleet of 12 freighters, 10 Boeing 777 Fs and two Boeing 747-400 ERFs, which from 1 May 2014 started operating from its new cargo terminal at Dubai World Centrals Al Maktoum International Airport.
Source: GNA