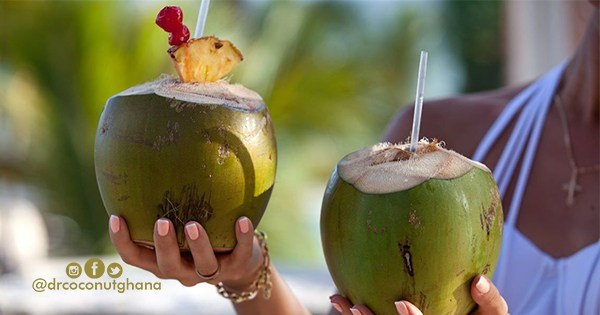 Ghana will host the rest of the world in September this year to celebrate the first International Coconut Festival in Africa.
The event, to be held at the Accra International Conference Centre (AICC), is spearheaded by the African Coconut Group on the theme: "Promoting Export Diversification through a Robust Ghanaian Coconut Industry."
It will bring coconut industry players from Canada, China and South East Asia, Africa and the Middle East together.
The aim is to provide a platform that will connect participants through the development and promotion of coconut, and highlight the various features of the coconut tree from the root to its leaves.
The Ghana Free Zones Authority, Ghana Investment Promotion Council (GIPC) and Ghana Export Promotion Authority (GEPA) will support the African Coconut Group to collaborate with Coconut Federation, Canada Coconut Festival and the AM African Group Limited to put it to fruition.
At the launch of the festival in Accra, Chairman of the African Coconut Group, Davies Narh Korboe tells Adom News the current value of coconut, which is ten billion dollars, is expected to shoot to fifteen billion dollars by 2020.
Mr Korboe adds that President Addo Dankwa Akufo-Addo's Planting for Export and Rural Development (PERD) initiative, which has coconut as one of the five cash crops being promoted by government is what motivated the Group to venture into it.
Meanwhile, Chief Executive of the Ghana Export Promotion Authority (GEPA), Afua Asabea Asare urged the youth to venture into agriculture especially coconut plantation considering how lucrative it has become.
She says GEPA has invested much into coconut production, and the quantity the nation sends abroad is below the market demand, urging Ghanaians especially the youth to venture into it.
Some coconut farmers who attended the launch told Adom News what they have benefitted from the crop.
Emmanuel Abreh owns a 15-acre coconut plantation and says, "They come to pluck it every two and a half month and I make not less than GHc 10,000.00 annually".
Charity Akortia also said she has "cultivated 35 acres of coconut and now I'm processing it into cake, biscuit, chips and other food products".
Meanwhile, James Anum Doku began cultivating two years ago and says the benefits he sees from those within his vicinity is enough motivation for him to believe the crop is lucrative.
Source: Adom News