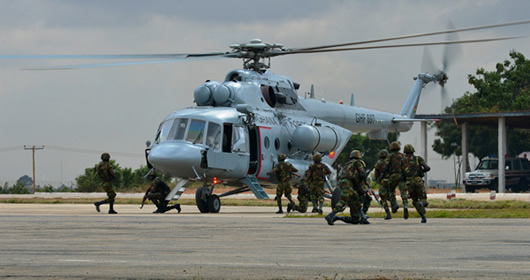 The Lebanese community in Ghana on Thursday awarded scholarships to 13 dependents of Ghanaian soldiers who died in Lebanon on peace mission.
The gesture is in recognition of the contributions of the fallen heroes to freedom and democracy in troubled regions.
The sponsorship covers tuition fees and contribution to lodging cost of the students in the Senior High Schools and tertiary institutions.
Mr Ali Halabi, Lebanese Ambassador to Ghana, said:  "This community is appreciative of the role played by the army in securing the country's independence and territorial integrity and security."
Last year, the Lebanese community awarded 22 scholarships to students in Ghanaian universities.
The Ambassador said Lebanon greatly valued the role of the Ghanaian contingent in the United Nations Interim Force (UNIFIL) in Lebanon.
He said: "This contingent has participated in the UNFIL operations since its inception and has contributed in maintaining the security and lives of hundreds of thousands of Lebanese.
"Over 35 Ghanaian security military personnel lost their lives during Israeli aggressions against the south of Lebanon; their blood has been mingled with that of Lebanese civilians."
About 3,000 security personnel have lost their lives while on UN peacekeeping missions.
Ghana has had its share of the losses, totaling about 130, since contributing to peacekeeping missions in 1960.
Mr Mark Owen Woyongo, Minister of Defence, said: "They (military personnel) gave their lives for peace, freedom and democracy to be brought to trouble regions in the world."
"That is why we owe it to them to complete the mission for which they gave their lives."
He encouraged the beneficiaries to work harder and expressed the hope that the scholarships would open opportunities for them to develop their skills and contribute to finding innovative solutions to the country's problem.
"Each one of you will have to work hard to nurture patriotism and strive to be role models in the society. You will have to build a strong sense of national identity because you would be looked upon as role models personifying the values of integrity, service and excellence," he added.
Ghana has served in over 63 United Nations peacekeeping missions and ranks eighth on the list of 122 countries contributing security personnel to UN peacekeeping operations.
As at April this year, 2,992 police personnel and military experts had served on nine UN peacekeeping missions.
Source: GNA